Dubrovnik Walking Tours – Private and Group Tour of The Old Town in English
The Old Town History Walking Tour
Every day at 11:00 am, 5:30 pm
The tour explores Dubrovnik's history and learns how this old city came to be a major power and advanced maritime republic – one that's prosperous, culturally rich, and breathtakingly beautiful.
PRICE: €20
Half Day Special City Walls Walking Tour
Built by the most renowned architects in medieval Europe from both Italy and Croatia, this stunning Walls surround the Old Town, with impressive defense systems.
PRICE: €20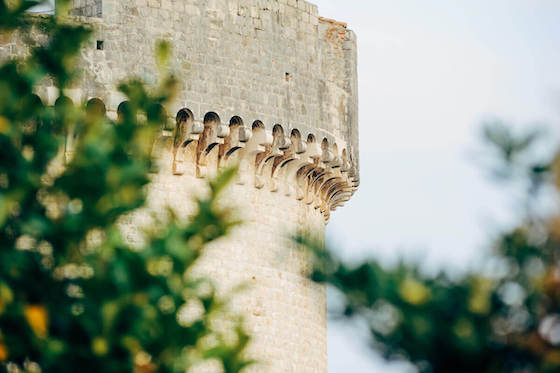 Game of Thrones Walking Tour
Every day at 11:00 am, 5:00 pm
Game of Thrones tour is all about the extensive information, filming locations, and stories on the tour of where and how Game of Thrones was made with some spicy behind the scenes details and, of course an Iron Throne, Red Keep, Blackwater Bay and Walk of Shame.
PRICE: €20
Game of Thrones and History Tour Combo
The tour will show you how reality and fantasy are often intertwined as we visit the filming locations. You will also see stunning landmarks from the city walls.
PRICE: €20
If you would like a tailored private walking tours in Dubrovnik feel free to contact us.
Why choose Dubrovnik Walking Tours by Walk In Dubrovnik?
When it comes to Dubrovnik, Croatia and all of its hidden wonders, no one can give you the tour experience you deserve other than us.
We've been organising private walking tours in Dubrovnik and Game of Thrones Tours for as long as we can remember, and our clients have nothing but raving compliments to say about us.
We're a team of local guides who know every stone, and that's because we've been exploring the secrets of the Dubrovnik city since our youth. Every member of our team is an expert when it comes to Dubrovnik's attractions and history, so rest assured that you'll get nothing but the very best if you decide to join one of our walking tours in and around the real-life King's Landing!
City Known As The Pearl of the Adriatic
It's no secret that Dubrovnik is one of the most stunning cultural gems in the world. Standing with pride on the top of a rock and overlooking a beautiful turquoise sea, Croatia's historical town is fully worthy of its title as the pearl of the Adriatic.
There's a lot that you can witness in Dubrovnik region, no matter when you visit it. Over one thousand years old, the medieval town will astonish you with its architectural harmony as well as welcoming and light-hearted locals.
Don't let that fool you into thinking that the city is frozen in the past, though, as it's far from that. Should you join one of our guides in one of our highly-regarded private walking tours during the summer, you'll get to observe the unending fresco of life in the old town.
One of the major destinations in our walking tours is Pile Gate, which is the most breath-taking gate of the historical city as well as its main entrance. Once you get past that gate, you'll be welcomed by the dome of Onofrio's Fountain, which has been standing in the center of a small square since 1438.
The centuries-old emblematic monument isn't the square's only attraction, as the Church of Our Saviour, which is the single remaining Renaissance church of the city, is equally appealing. Oh, and don't forget to take a long look at the Franciscan Church to admire its incredible Gothic-Renaissance doorway that's topped by a Pieta.
Although all of that will keep you in awe, our walking tours include plenty of other attractions, monuments, monasteries, and palaces, such as:
The Sponza Palace, which was once home to the town's customs office and is currently used to house the city's archives.
St Blaise's Church and its impressive flight of steps.
The Rector's Palace, which boasts an incredible mix of everything that has ever contributed to Dubrovnik's history.
The Baroque Cathedral, which was built by Richard the Lion Heart in honor of the Virgin Mary.
The Dominican Monastery, which greatly resembles a medieval fortress that anyone would wan to explore.
St Lawrence Fort which is a wonder of architecture.
Of course, no trip to Dubrovnik would be complete without a walking tours around its famous medieval city walls that has been protecting the city for centuries.
The entrance to the Remparts is near Pile Gate. Once you're there, you'll get to admire the round tiled rooftops, churches, steep lanes, passageways, and, of course, flights of steps
Keep in mind that entrance fees to different monuments and attractions (such as St Lawrence Fort) aren't included in our tours' prices
What are you waiting for?
Are you feeling intrigued? Well, you should be, because it is truly a must-visit magical city that will open your eyes to a whole new world of wonders. And if you truly want to have the unreal time while in the city, do not hesitate to give us a call and book your spot for one of our walking tours or Game of Thrones Tour in Dubrovnik!
Took a 1.5 hr tour with Iva. Was on the last day of our trip so we had seen the main sights but was great to see some of the off the beaten path sites and talk to a resident of city to learn about the recent and ancient events that shape this remarkable city. We commend Iva highly.
Explore176765
This game of thrones tour was great! My friend and I had such a fun time seeing all GOT filming sites and we also learned about Dubrovnik history along the way. Our guide Dejan was the best! He's funny, knowledgeable, and charismatic! I 100% recommend this tour!!!
Lisa O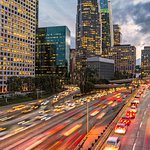 My friend and I were beyond happy with this tour – I'd highly recommend the tour! Our tour guide, Dan, was great showing us around all the sites. He was knowledgeable both in Game of Thrones as well as the history of the whole Croatia. He was very personable which made for such a fun day of learning and sightseeing!
Monica H
Dubrovnik city is known as the Pearl of the Adriatic. It definitely catches the eyes of many visitors from all around the world, with the sparkling blue waters of the Adriatic Sea, the terracotta rooftops, medieval walls, the historic city known as Old Town of Dubrovnik, Fort Lovrijenac…
read more
Frequently Asked Questions
Can you walk Dubrovnik walls for free?
Unfortunately, You won't be able to walk the spectacular Old Town Dubrovnik Walls for free, just like most of the other attractions in the city. As of 2023. the entrance is 250 Croatian Kuna, which is roughly 35 USD.
How long does the walking tour last?
Is walking the walls of Dubrovnik worth it?
How hard is it to walk the walls of Dubrovnik?
How long does it take to walk around Old Town Dubrovnik?