Combo Game of Thrones and History Tour
This tour will show you how reality and fantasy are often intertwined as we visit the filming locations. You will also visit stunning landmarks In the old town as you hear intriguing stories about Dubrovnik`s success through various political schemes just like in Game of Thrones.
There will be great stories on the background of the filming itself, after all George R.R. Martin did find inspirations in our intriguing history. Dubrovnik itself was a lot like Kings landing and there was not A better fitting place for the filming Kings landing both by spirit and architecture, place of various mischieves, successful and rich people, fascinating political games and epic walls to provide the ultimate defense.
1. How to recognise our guides?
Our guides are in light blue color t-shirts with umbrellas
2. Amerling fountain, Brsalje square
Our meeting place where we start our journey through colourful stories.
Small park just above the old town, where locals like to take a breath from busy streets during season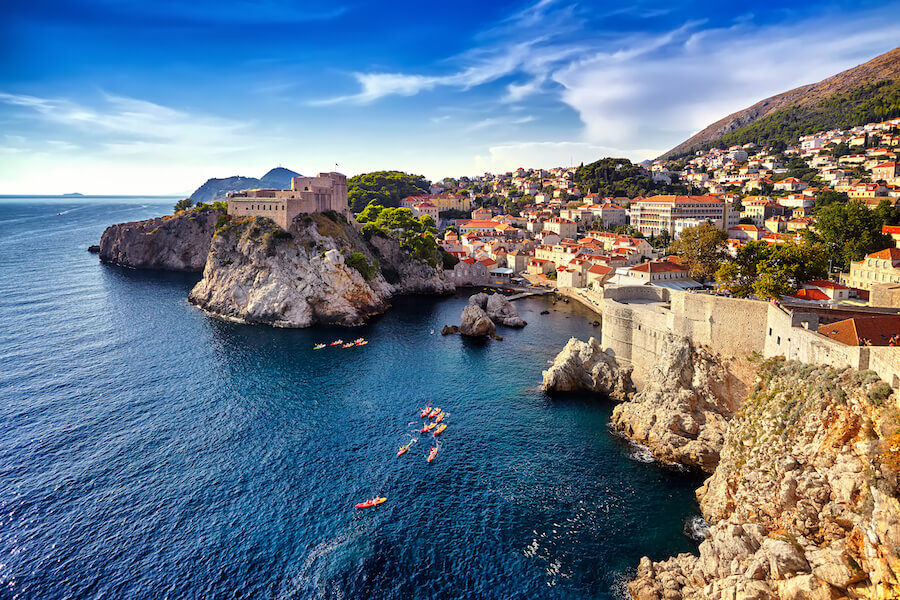 Most legendary fort in Dubrovnik is the most legendary in Game of thrones as well.
(tickets are not included, 50kn per person)
5. We will visit the Black Water Bay and see the fort from below.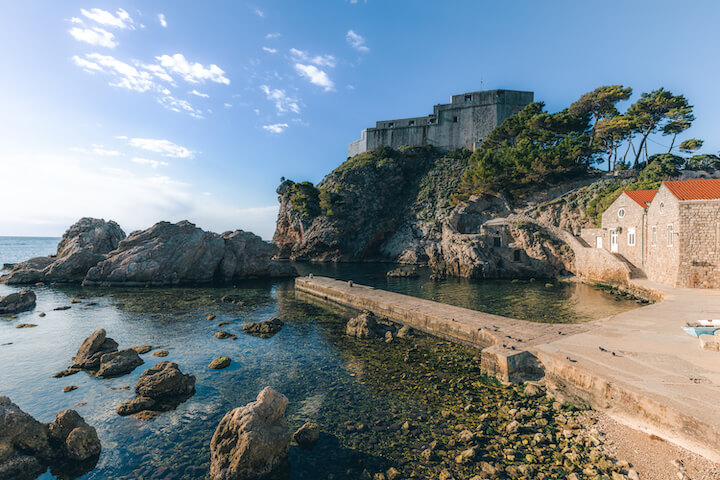 Interesting stories about the history and Game of Thrones are waiting for you.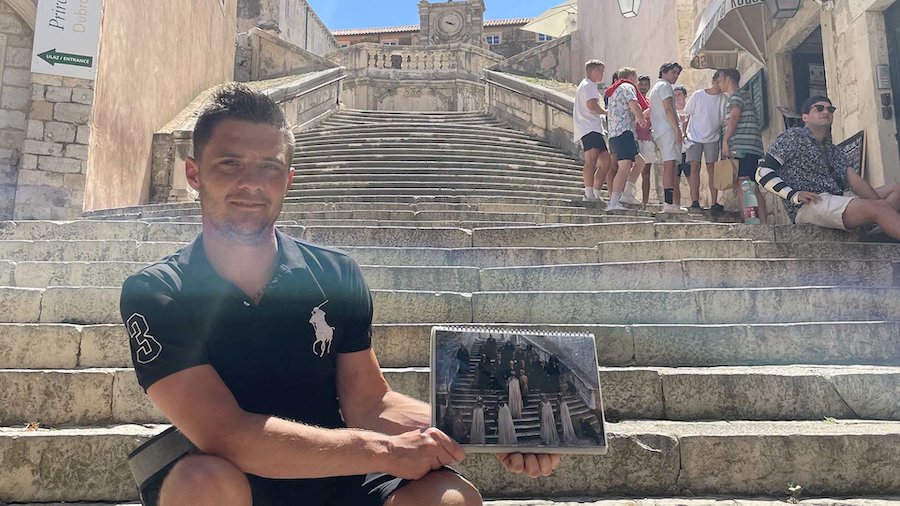 We will go to various landmarks where filming was done inside of the old town
Walking through the old town we will show you all filming locations starting from Pile Gate with the highlight – Walk of Shame. You'll discover Dubrovnik was used for another big filming just recently.
Our final stop to capture the memory with nothing less than you sitting on the Iron Throne
At the end of the tour, once we're done exploring all sights of our Combo Game of Thrones and History Tour, we'll take you to the GOT shop so you can have your own photo on the Iron Throne. This photo is included in the price of the tour. 
1. How to recognise our guides?
Our guides will be wearing ORANGE shirt with our logo.
We will meet you at Brsalje street Amerling fountain, Pile square (main entrance at the old town)
Park just outside of the Old Town favored by locals as a quick get away from Old Towns crowd
The heart of Dubrovnik and Kings landing